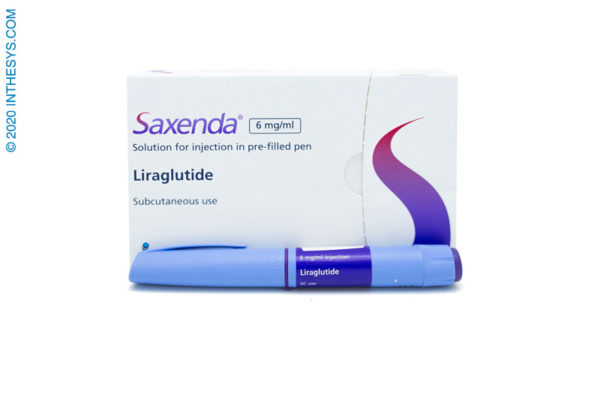 SAXENDA (Liraglutide) 5 Pens 3ml 6mg/ml
Description
What Saxenda® is
Saxenda® is a weight loss medicine that contains the active substance liraglutide. It is similar to a natural occurring hormone called GLP-1 that is released from the intestine after a meal. Saxenda® works by acting on receptors in the brain that control your appetite, causing you to feel fuller and less hungry. This may help you eat less food and reduce your body weight.
What Saxenda® looks like and contents of the pack
Saxenda® is supplied as a clear and colourless or almost colourless solution for injection in a pre-filled pen. Each pen contains 3 ml solution and is able to deliver doses of 0.6 mg, 1.2 mg, 1.8 mg, 2.4 mg and 3.0 mg.
Additional information
| | |
| --- | --- |
| Manufactured | Novo Nordisk A/S |