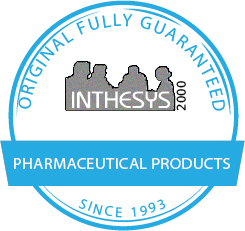 INTHESYS 2000 SAS is a MEDICAL PRODUCT BROKER specialised in Glutathione TATIONIL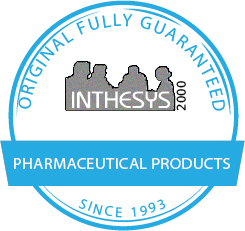 INTHESYS 2000 SAS  is a MEDICAL PRODUCT BROKER – registered at MINISTERO DELLA SALUTE – HEALTH MINISTRY –  in ITALY at the registration number BR 00179 and we are medical broker specalised in Glutathione Tationil.
INTHESYS 2000 SAS pay particular attention to the following points to secure and grant best product characteristics:
Medical Product with AIC (Autorizzazione Immissione in Commercio –Authorisation release by Italian Health Ministry granting the full regularity of the product and its commercialisation)
Secured and granted original product. (not counterfeited)
Longest expiry date
Shortest delivery terms
Original Manufacturers packaging (both single and multiple packaging)
Competitive prices
Best choice of authorized shippers which can guarantee safest transport conditions
Totality of the products are on MEDICAL PRESCRIPTION, and exclusively fit for medical utilisation in different fields including medical-aesthetic applications.
We pay particular attention to the following lines:
GLUTATHIONE
TATIONIL 600 mg TEOFARMA ITALY – box containing 10 vials + 10 amps solvent
INJECTABLE IM+EV
Under Medical prescription
Prophylaxis of Neuropathy following a chemotherapy treatment.
AP:GLUTATHIONE
INTHESYS 2000 Sas is well known for its reliability and accuracy in order executions. Many sources are in position to confirm it including the international Banks usually utilised for the international deals.
Thanks also to our excellent long term cooperation with specialized manufacturers and suppliers, INTHESYS 2000 Sas can almost satisfy all requests in its fields of activity.
Feel free to contact us for any request. We will be glad to answer to all request.
All medical products we trade, are CE marked according to the 93/42 CEE standards and are in free circulation in the EC territories.